Etherscan is now (February 8th, 2016) reporting almost 60,000 Ether wallets in existence: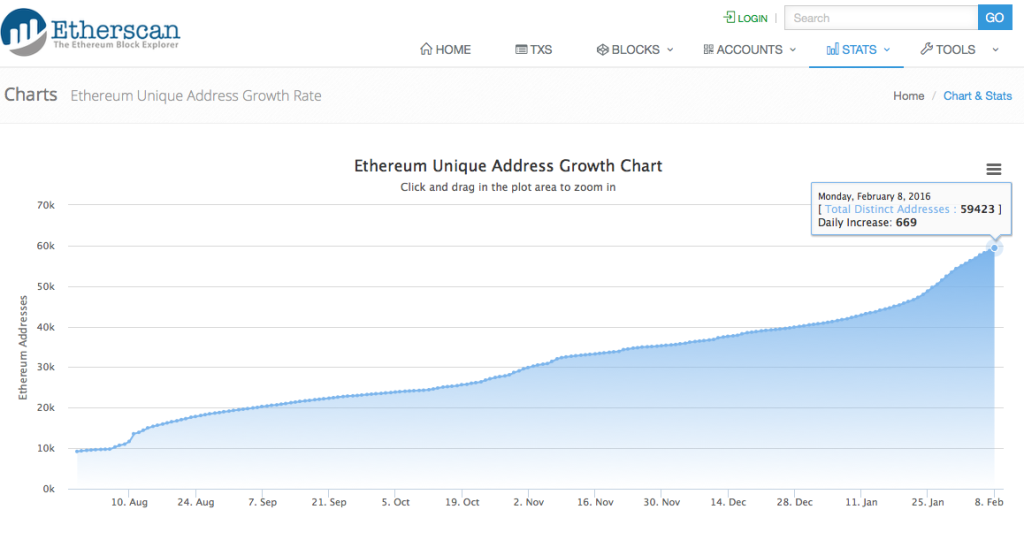 Blockchain reports that the Bitcoin wallet count crossed 60,000 in late 2012: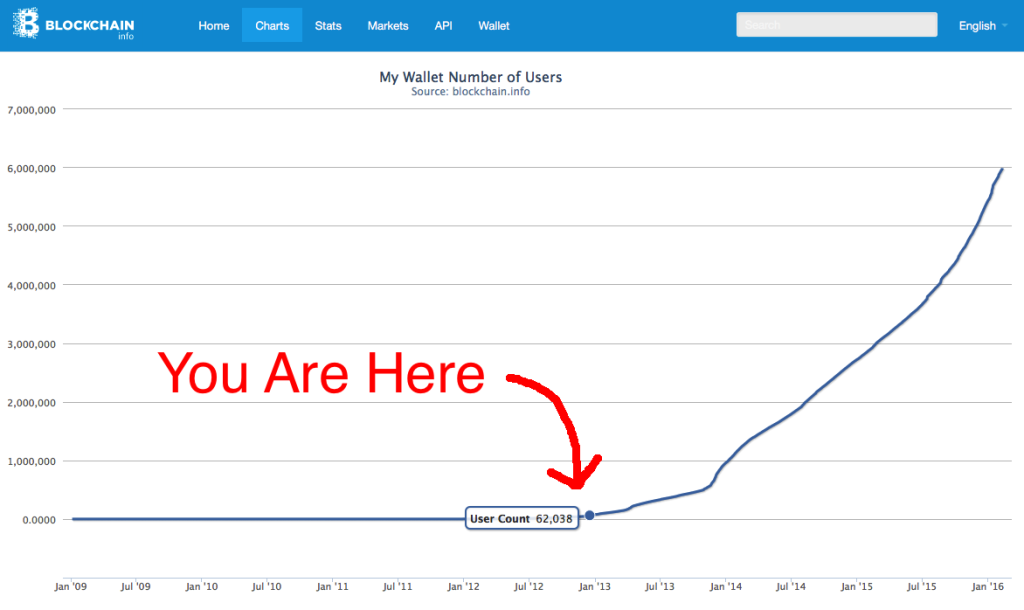 In late 2012, the price of one bitcoin was roughly $13 USD. At the same time, bitcoin was abuzz with new developer energy and dreams of what could happen.
Draw your own conclusions.